Seriously, who are these people?
Hali Reed
Title: Manager, Muskegon Sport and Social Club
Bio: Hi my name is Hali! I was born and raised in Muskegon and love it here! I just recently graduated from Grand Valley State University with a degree in Sport Management. Bringing people together through sport has always been a passion of mine and I am excited to be part of the MSSC! Growing up I played both volleyball and soccer and they helped shape me into the person I am today. Not only do I love sports, I also enjoy hanging out with friends and family. I love being outside and traveling to see new things. I am definitely outgoing and love meeting new people too!
---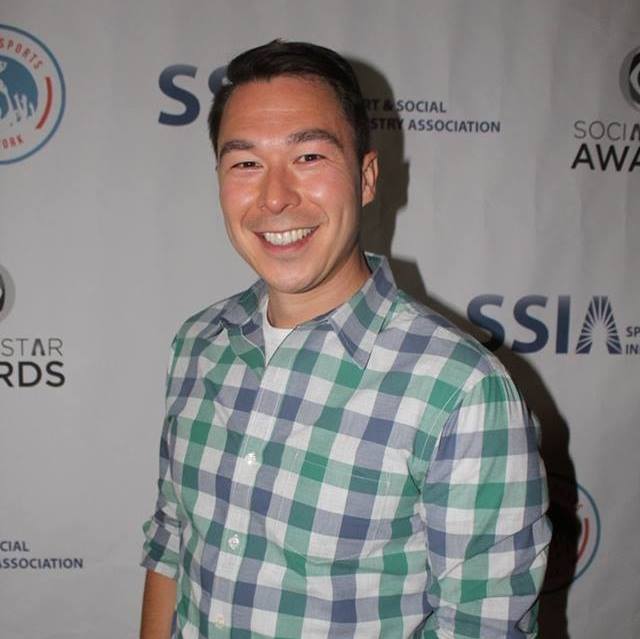 Chris Wessely
Title: CEO, Michigan Clubs | Lead Troublemaker
Bio: Chris Wessely got schooled at Aquinas College in pre-law (B.A.) then went to culinary school to become a chef. Yes, he has done a whole lot, had a bunch of different type of jobs, but finally he figured out his calling. Chris Wessely loves the concept of drinking and playing obscure sports so much that he finally figured out how to get fired from his boring sales job to join the GRSSC team. As a sales & marketing executive over the years, Chris brings a crap load of experience and abilities to the table. Even though he is the lowest paid employee, he is still revered as the Renaissance Man in the office. Chris relishes the fact that he gets to work on his social-butterflying skills while drinking on the job. He met the Godfather only twice, but ended up messing his pants in awe both times.
---
Kat Saunders
Titles: CX and Office Manager, Grand Rapids | Hug Enthusiast
Bio: We knew Kat was perfect for this job when she traveled across 3 deserts just to make it to the interview (regardless of the fact that it really was just the same desert 3 times over). As she had nearly finished crossing it, she realized she had left the oven on from making her world famous Brown Betty. She hastily returned home to save her gas bill from going any higher and keeping the house from going up in flames, which also allowed her to rescue her prized igloo collection downstairs from melting in the process. On her trip back across the desert for the 3rd time, she was kidnapped by Rosetta Stone Ltd. As they chanted over and over, they forced her to learn 29 new languages, causing her to forget her native tongue. By the time she was freed from Zeke the Wonder Dog and his arsenal of frisbees, Kat came to us unable to communicate, but we took her in nevertheless because who can say no to world famous Brown Betty? If you see her out at leagues and would like to try some, 2 tongue clicks and making a sound like a cork popping should do the trick, at least that's what Google Translate told us.
---
Marlin Evans
Titles: Manager of Kalamazoo | Master People Pleaser
Bio: After mixing the one's and two's on a top stage dance club in Roppongi-Tokyo, Japan, Marlin climbed Mount Fuji in under 2 hours just to contemplate the meaning of life. His visions led to our doorstep where he reviled his super-power to us (sorry, we can't tell you because we swore an oath of secrecy). Suffice it to say, we had no choice, but to hire him on the spot, and the rest is history. Among his many feats and talents, Marlin is a graduate of Western Michigan University, loves sports, is a semi-pro video-gamer, his smile is contagious, and he enjoys long walks on the beach. (sorry ladies, he's taken).
---
Trevor Wisneski
Titles: Operations Manager, Grand Rapids | Mediocre Ukelele Player
Bio: Originally created as a love child between THE ghost of Charles Dickens and the physical essence of a Thursday in October, Trevor Wisneski spent hundreds of years in hibernation until the energy that was the 90's grunge movement awoke him in 1997. Since then, T-Wiz has spent his life perfecting his mojo pork recipe (more garlic) while only taking a brief four-year hiatus to train as a Spartan warrior in East Lansing, MI. He is only several Mahogany-Teakwood candles away from achieving enlightenment, when his soul will return to the underwater caves beneath the city of Budapest. Until then, legend has it that if you put a lukewarm Busch Light under your couch on the night of May 18th, he will leave you a Yelp! review of 2002's hit movie "Hansel and Gretel" starring Howie Mandel. Egeszegedre!
---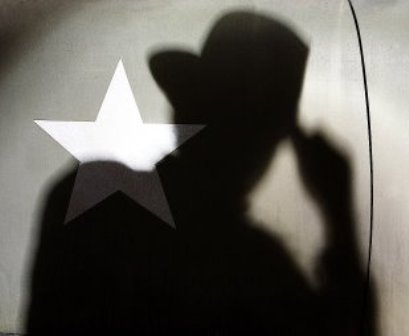 The Godfather
Title: Wearer of All Hats
Bio: The Godfather is a man of mystery. He makes it out sporadically to the sports/events, but you'll never know who he is. He's fluent in all languages, including two that only he speaks. Ants look up to him and ghosts fear him. Once while sailing around the world, He discovered a short cut. Panhandlers give him money. He does Calculus in his head and as a toddler he taught others to walk. He doesn't sleep, he waits. Chuck Norris was his Padawan Apprentice. At the book store people crowd to see him read, athletes seek his autograph, and his passport requires no photo. There was a street once named after him, but it was quickly changed because no one crosses the Godfather. Last year, he won the national karaoke competition with just sign language. He doesn't flush toilets, he scares the s#%t out of them. He slams revolving doors. He doesn't dial the wrong number, you just answered the wrong phone. He is the Godfather of the Sport & Social Club, creator of all that is good in adult social sports.